Bike Fitting
Bike Fitting for Cyclists and Triathletes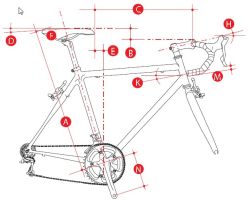 Just bought a new bike or don't feel quite comfortable on your current road, TT, Cyclocross, MTB, or track bike? We can help you. With the experience of 15+ years in competitive cycling, knowledge of related coursework in biomechanics, and know-how of knee-and seat angles, cleat positioning, and aerodynamics, ROTHE Training will evaluate and adjust your position in order to get you 'fit' based on your individual needs!
Why get a bike fit?
Cyclists of all abilities and ages can benefit from a (new) bike fit. Recreational through elite cyclists can enjoy a more efficient and less injury-prone position on their bicycle. A good bike fit can improve your performance on the bike and reduce pain in your knees, back, neck, etc. The position on the bike is an important factor for your overall performance. Each athlete's body is unique and may or may not be symmetrical. A proper bike fit should help you to be 100% comfortable with your uniqueness or any asymmetries on your own bike.
Besides a obtaining a injury-and pain-free position, a bike fit will also help you to be more aerodynamic and reduce drag - especially in on Time Trial Bikes. Both road cyclists and triathletes can benefit from this aerodynamic fitting.
What we do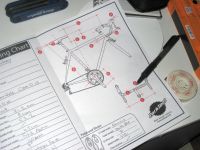 We take specific measurements of your bike and identify possible issues or biomechanic imbalances based on what we see and your input. We measure knee angles, setbacks, pedal efficiency, cleat position, handlebar position, etc.

A regular Bike Fit session takes 60-90minutes.
Each client will receive a custom bike fit chart/sheet with all measurements for his/her personal records. All bike fits are done at Austin Tri-Cyclist in Austin, TX.
A recent testimonial by Travis W., Austin, TX
"I think you saved my life. Mo don't have any hip flexor pain and my lower back doesn't hurt and neither does my gluteus like before."
Cost: $120/fit. Contact us to set up an appointment.